Jazz in Mind.....borne shortly after Trouble in Mind. The rhythm section is 'Trouble in Mind' + Tim Eyles on trumpet and vocals. Tim being a member of the Real Ale and Thunder Band for 7 years, is a real personality on the mic, and a master of the euphonium and bugle! Listen to a sample of their unique sound, just click on recordings above.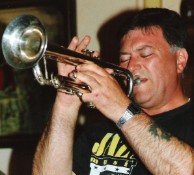 Tim Eyles: trumpet/vocals/euphonium/bugle/entertainer

Tim Eyles, John Eyden, Pete Maxfield, Terry Keyworth
The Royal Oak, Swallowfield.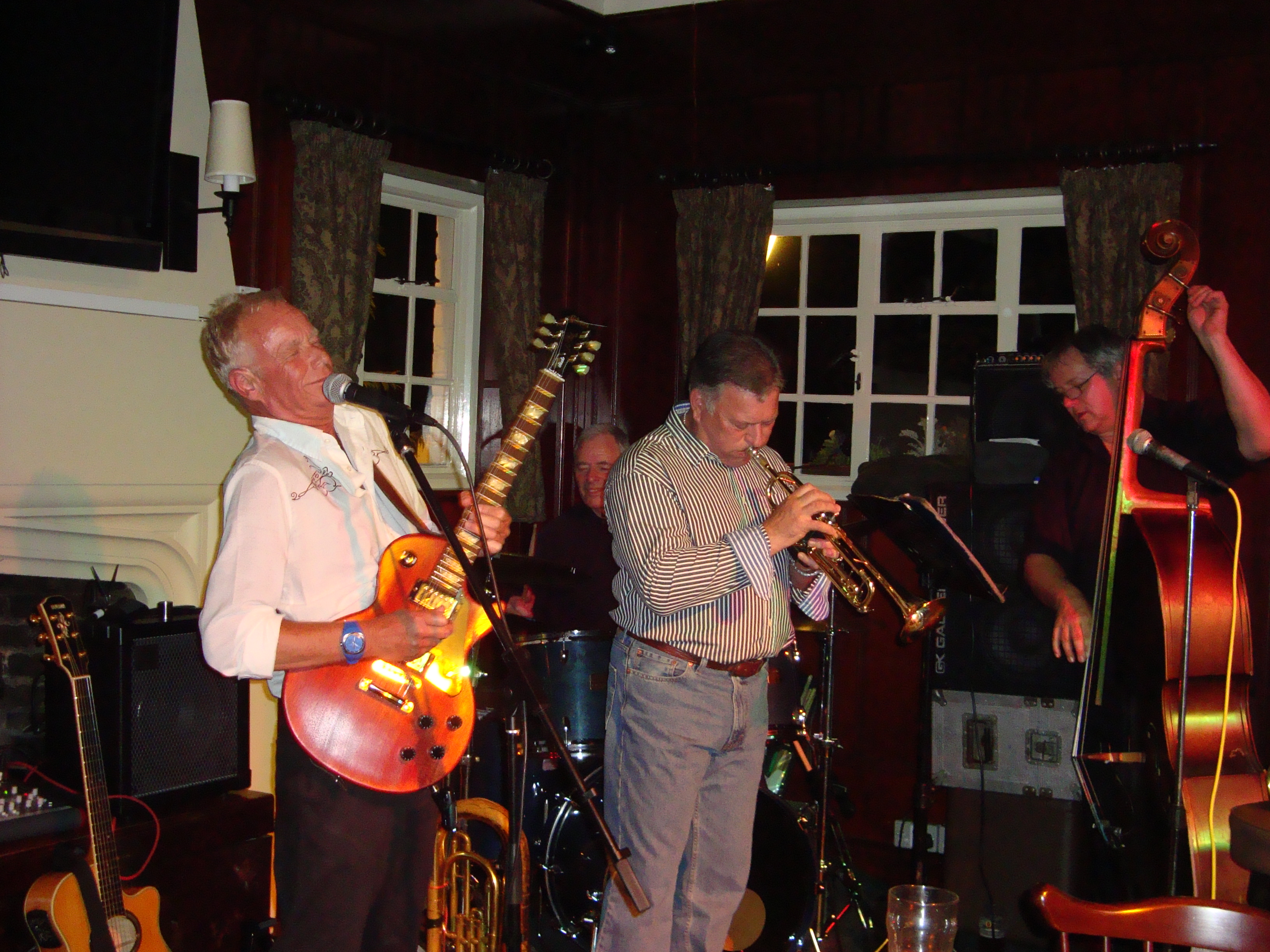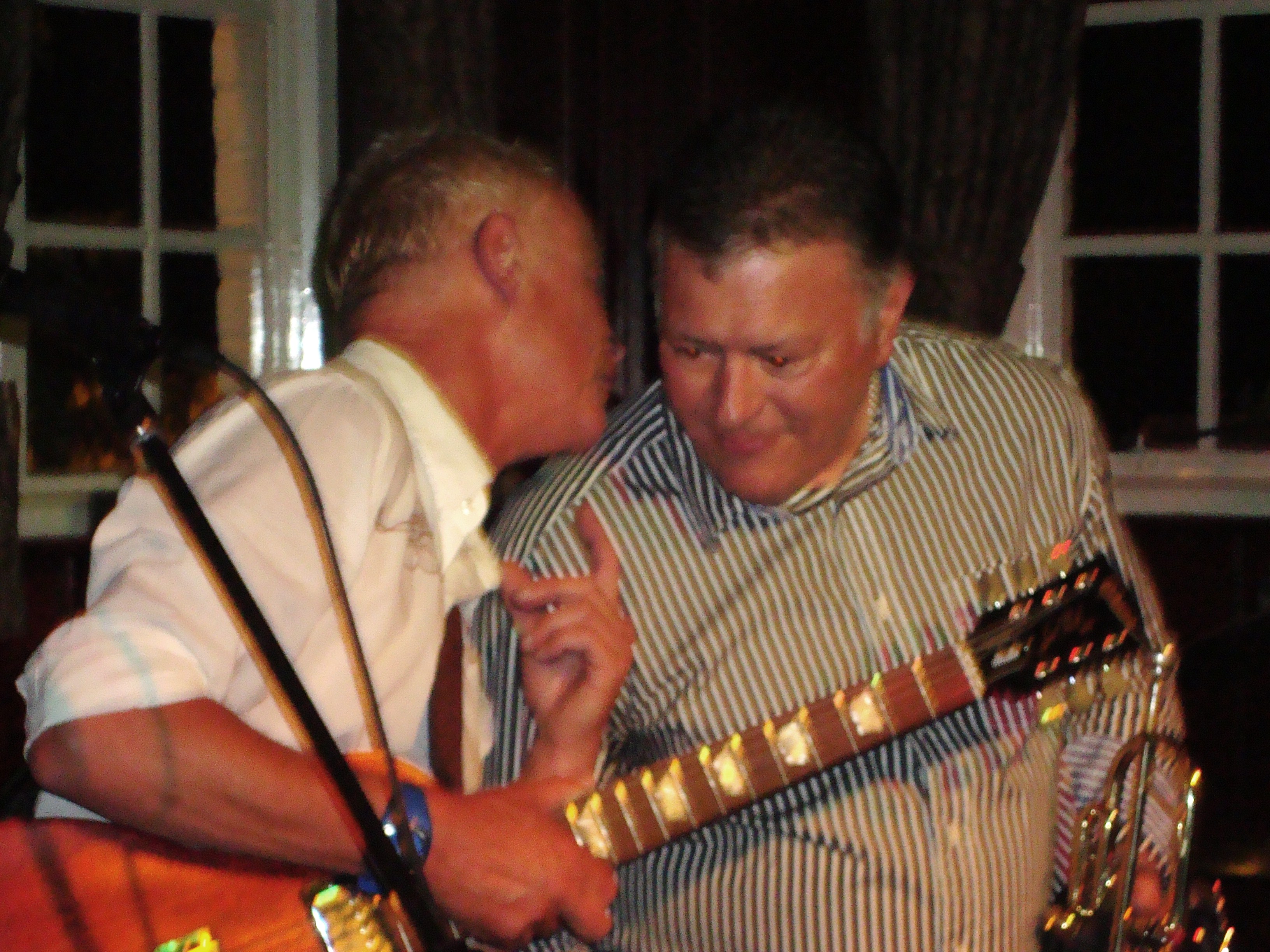 Did you hear the one...............?